You are currently browsing the tag archive for the 'review' tag.
In the 1960s with the Cold War in play, CIA agent Napoleon Solo successfully helps Gaby Teller defect to West Germany despite the intimidating opposition of KGB agent Illya Kuryakin. Later, all three unexpectedly find themselves working together in a joint mission to stop a private criminal organization from using Gaby's father's scientific expertise to construct their own nuclear bomb. Through clinched teeth and stylish poise, all three must find a way to cooperate for the sake of world peace, even as they each pursue their own agendas.

via: IMDB
I recently saw the film The Man from U.N.C.L.E.. This was one of the films in more recent years that has truly piqued my interest. I've been finding movies within this decade are so uninteresting and boring. Nothing has been grabbing my attention or even getting me remotely excited, until this movie came along. Upon the first time viewing the trailer for this movie, while I was in the theater watching Mission: Impossible – Rogue Nation, I was instantly hooked. Oh, yeah. I fell in love with this movie straight away.
This movie really caught my attention right from the start because it reminded me of all of my favorite classic/vintage/retro films from the 1960s. I absolutely adore films from the 60s…more so than the films of my generation or even in the current decade. This movie had a bit of James Bond, mixed with a little bit of The Italian Job, mixed with a dash of Charade, mixed with a small helping of The Avengers (TV show), mixed with a dose of To Catch A Thief.
There was plenty of espionage, sexiness, comedy, secret identities, evil-doing, just-in-the-nick-of-time moments, car chases, gun fights, explosions, & the hero(es) saving the damsel (sort of) in distress.
The incredibly soulful, Motown-esque music soundtrack really set a great vibe throughout the film, & it really got me tapping my feet (quietly) & bobbing my head the entire time. I'm debating if I should just pull the trigger (no pun intended) & purchase the deluxe soundtrack on iTunes.
Man, oh man, I sure did love all the eye candy that were the costumes & accessories used in the movie (especially the sunglasses & smart dresses with matching coats)! I love fashion from the 1960s, & this movie showcased all the best 60s retro couture & accessories. I often wish I had lived in the 1960s, so that I could walk the streets wearing the colorful, chic clothes of that era.
After all that whiz, pop, pow, & bang, what could possibly be the icing on the cake? How about a slow burning romance between two very hot characters? There's sexual tension AND chemistry afoot, & it sizzles just beneath the surface between the hardened yet soft (on the inside) KGB agent played by Armie Hammer & the sexy yet strong decoy/bait played by Alicia Vikander. Oh, how I wish the two of them would just get the kissing scene over with & just do it already! I was & still am dying to see the pair steal a sweet kiss. Armie Hammer's character Illya Kuryakin was one of my favorite characters from the film. This particular character reminded me of my favorite fictional character from one of my all-time favorite books. The character from the book I mentioned was also Russian (from Siberia) & also had a hardened personality that was softened by the touch (& love) of a strong female lead character. Because of that, I strongly gravitated towards Armie Hammer's character Illya. I also enjoyed Alicia Vikander's character Gaby Teller. She's strong, sexy, sweet, funny, cute, innocent, & above all…a classy lady with a killer fashion sense that I wish I had. Sometimes I dream of being like her with a lover of my own just like Illya Kuryakin. Hahaha!
Overall, I truly enjoyed the storyline of this film. I often tend to gravitate towards spy & action movies, & this film fit the bill all around! I loved the acting by all of the actors, the espionage, the car chases, the scenery backdrops, as well as the 1960s setting. It almost makes me wish I were a secret agent myself. Almost. Until then, I shall wait for the DVD to be released, so I can watch this movie again. Cheers!
* All photo credits belong to IMDB and Google Images.
Today's song of the day:
"Judy In Disguise (With Glasses)" by John Fred & His Playboy Band

Spring, 1958. 21-year-old Rose Pamphyle lives with her grouchy widower father who runs the village store. Engaged to the son of the local mechanic, she seems destined for the quiet, drudgery-filled life of a housewife. But that's not the life Rose longs for. When she travels to Lisieux in Normandy, where charismatic insurance agency boss Louis Echard is advertising for a secretary, the ensuing interview is a disaster. But Rose reveals a special gift – she can type at extraordinary speed. Unwittingly, the young woman awakens the dormant sports fan in Louis. If she wants the job she'll have to compete in a speed typing competition. Whatever sacrifices Rose must make to reach the top, Louis declares himself her trainer. He'll turn her into the fastest girl not only in the country, but in the world! But a love of sport doesn't always mix well with love itself …
It's very rare for me to fall head over heels in love with a movie. There just aren't many movies that capture my interest. Most movies that I enjoy watching are ones that most others find boring, not relevant to mainstream pop culture, or just plain uninteresting. I recently decided to crack open my dusty Netflix account & see what's new. I found this movie called POPULAIRE. Well, this movie isn't exactly new (it was released in 2012), but it was new on my Netflix menu list so I decided to watch it.
I wouldn't describe myself as a romantic of any degree, but I do enjoy watching a romantic movie or read a romantic novel every now & again. When a romantic movie is good, I can watch it multiple times without getting sick of it. Such is the case for this movie. I am so in love with this movie Populaire, so much so that the scenes have been on loop in my mind from the time I finished watching the movie until now. I am even thinking about the scenes of this movie as I type this blog post. I just absolutely adore this movie!! Everything about this movie just oozes cuteness, sweetness & charm. My mind is swimming with so much to say about this movie, but I can't seem to get all my thoughts into coherent sentences.
Let me start with the movie plot. It's an incredibly adorable movie premise. A naïve & clumsy young woman leaves her small town to travel to a bigger city in order to follow her dreams. She encounters a handsome gentleman with a highly masculine personality & unbeknownst to both characters, sparks begin to fly. Next, cue the awkward road of events that leads to them separating, only to find out they love each other in the end. Finally, a happy ending occurs & all is right with the world. I genuinely & thoroughly enjoyed this movie plot. It was very sweet, fun & quite romantic (I actually swooned). I'm a bit of a sucker for lighthearted movies such as this one.
Also, I have a small confession to make. Ever since I was a little girl, I've always dreamed of having a secretarial type job…just like the character Rose Pamphyle does in this movie. (It was either that, or becoming a radio station DJ.) I've always liked using a typewriter, & even my very first experience on learning how to type was on a typewriter! Although, I kind of cheated by using an electric Xerox brand typewriter. At least Rose got to learn using a traditional typewriter…& lots of determination.
The next thing I loved about the movie, other than the fact that the time period was set in the late 1950s, which is one of my favorite eras in history, were the costumes the women in the movie wore as well as the hair & makeup. I've always professed that I'm not a huge fan of fashion, makeup, or getting dolled up in general. However, I just admire the fashion & the hairstyles of the 1950s & 60s eras. I was highly envious of Déborah-François's character Rose Pamphyle in this movie. She always had a fresh looking face with just a hint of makeup in blush pink colors, & an artfully done hairstyle. I quite envied Rose's fashion in this movie as well. I loved all of the dresses she wore in each of the scenes. The male characters in this movie were also very well dressed, including Rose's father who lives in a small French town.
FASHION

HAIRSTYLE
MAKEUP
Next, this movie was set in various cities around France. I've always imagined France to be a place where romance blooms all around you. This movie really romanticized France for me, especially the backdrop of a late 1950s France with swanky automobiles & classy ladies dressed primly. Oh how I've always wanted to visit France, especially Paris. I most especially loved the part of the movie when Rose & Louis are in Paris for the National Speed Typing Championships. Rose chooses to get dolled up for the event, & that's when Louis finally sees her as a sexy, attractive woman. Of course Le Sexy Time ensues, & that scene was both tender & hot all at the same time. That was when I truly believed that Rose & Louis were meant to be together. But then Louis has to screw things up by becoming insecure & telling Rose that she should move on from her measly little job in her measly little town now that she's become the country's new media darling. Then Rose actually moves up to a larger company, only to realize that she was perfectly happy where she was from the beginning. Obviously love conquers in the end & the two main characters end up falling into each others arms at the International Speed Typing Championships, & Rose Pamphyle has become my all-time favorite female movie character. Cheers!
DISCLAIMER: All image & GIF credits belong to JAIR SFEZ – © 2013 The Weinstein Company, Tumblr & Google Images.
Today's song of the day:
"Le temps de l'amour" by Françoise Hardy

The WordPress.com stats helper monkeys prepared a 2014 annual report for this blog.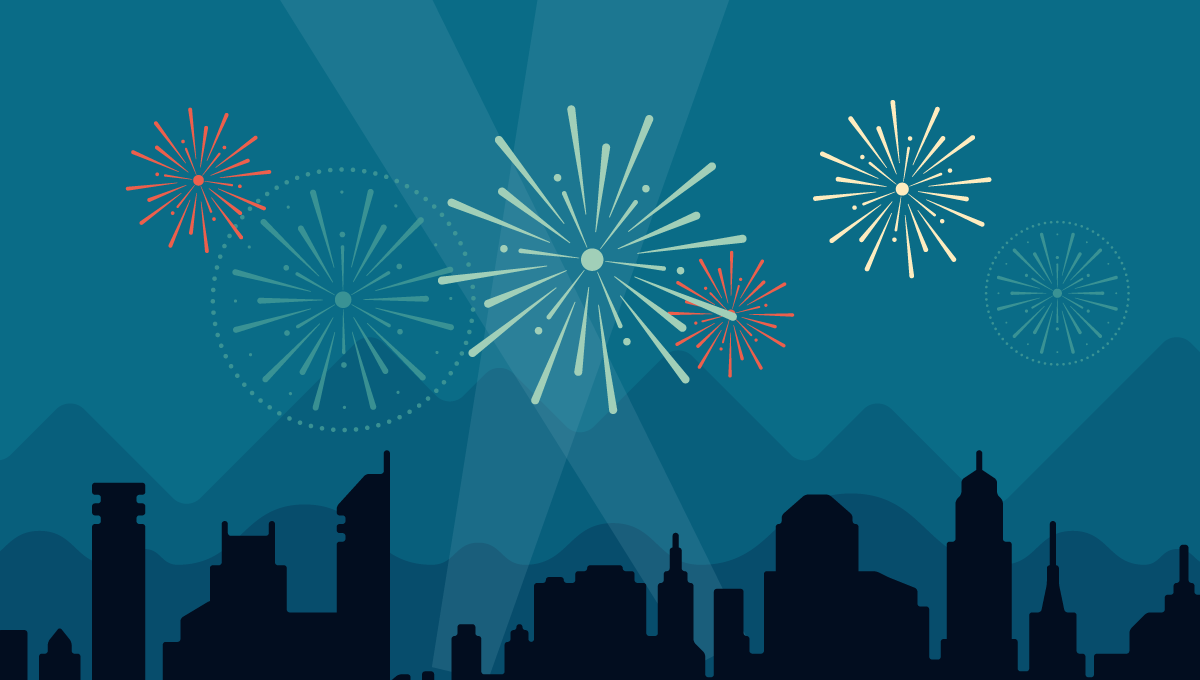 Here's an excerpt:
A New York City subway train holds 1,200 people. This blog was viewed about 3,700 times in 2014. If it were a NYC subway train, it would take about 3 trips to carry that many people.